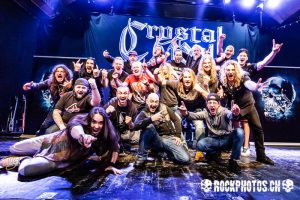 Many thanks to everybody who came to see us live on our #CRYSTALLIZER Germany-tour during the last ten days. You Rock!
A big thank you to all participants, our crew and both bands Black Diamonds and Gods of Silence , as well as rockphotos.ch .
On the 30th of November 2018 the tour goes on.  A joint show with Coreleoni in CH-Lyss and on the 21th of December 2o18, we'll play a special X-mas show in CH-Aarburg!