Steven Mageney
About Steven Mageney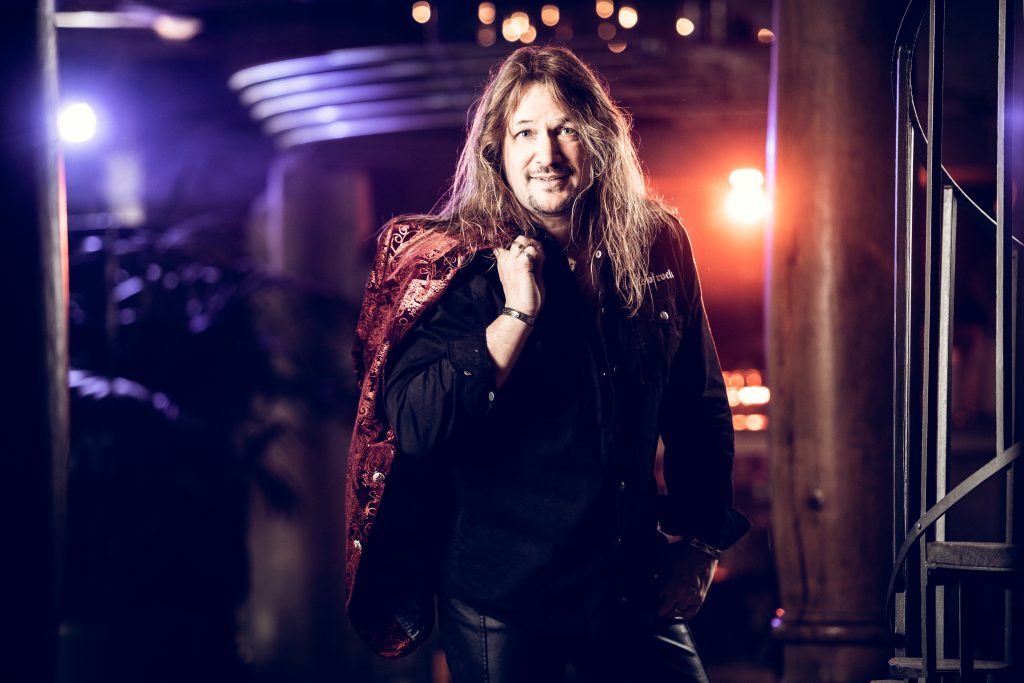 Intrument:
Vocals
Birthday:
'68er
Hobbies:
Music, sport
Vices: 
Wine, Women and Song   
Musical background: 
Bourbon Street, JR Blackmore
Equipment:
Sennheiser, Vison Ears, Souls of Rock clothing
Idol in music: 
Composers like Bach, Beethoven, Brahms etc.
Singer like Chris Thompson, RJ DIO, Ian Gillan, Rob Halford, Nicky Moore etc.
Idole in life:
All the people, who are standing for their beliefs and who are fighting for justice and democracy.
Life philosophy:
Where there's a will, there's a way!
Place you would like to go: 
Monument Valley, USA (again and again)
What makes you laugh:
intelligent, spontaneous jokes, comedians
First record you bought: 
Kiss – Destroyer
All time top 5 albums: 
Van Halen I
Rainbow – On Stage
Pink Floyd – Wish you were here
Nightwish – Imaginaerum
Judas Priest – Defenders of the faith
Killing time on tour:
annoying the other musicians
Preparation for a show: 
practise, practise, practise
Worst nightmare on stage:  
to loose my pants
Worst nightmare in general: 
no self determination, bad disease
Favorite Crystal Ball song: 
Hold your flag, Never a guarantee, He came to change the world
Favorite band/musician:  
Deep Purple, DIO, Rainbow, Nightwish, Van Halen, Stryper, Judas Priest, Mötley Crüe, Pink Floyd – s.o.
Favorite book:  
Bible
Favorite drink:
Chardonnay Wine
Favorite food:
good and solid german food
Favorite animal:  
My dog, "Paula"
Favorite movie: 
many, everything with Robert de Niro
Favorite TV show: 
documentary, good cop thriller, sports
Dumbest question you have ever been asked:
There are no dumb questions, just dumb answers!