Cris Stone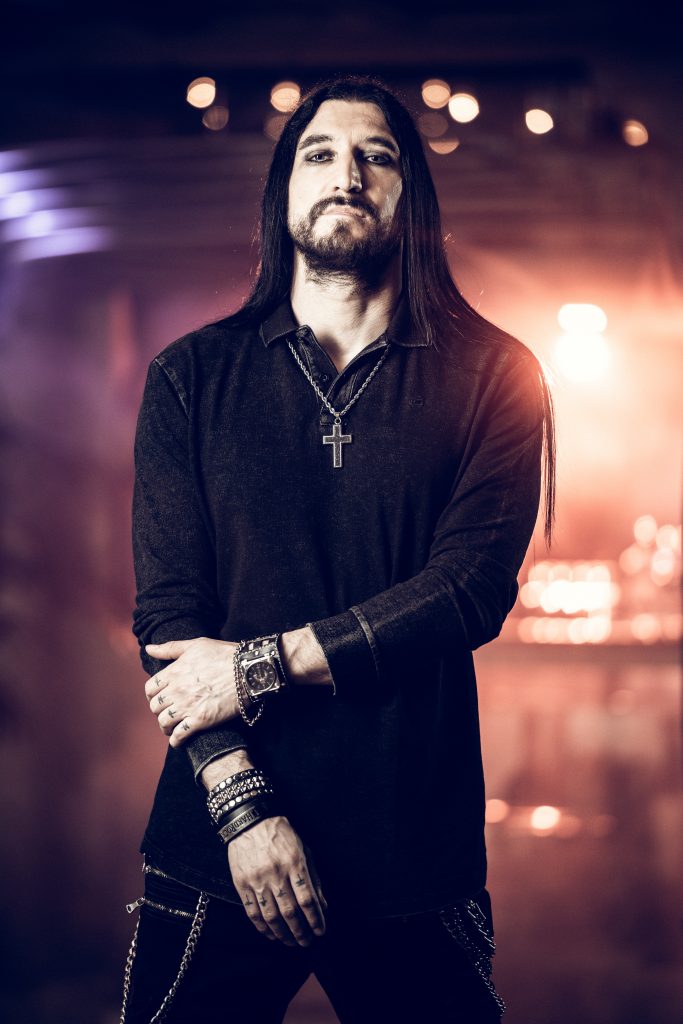 About Cris Stone
Instrument:
Bass, backing vocals
Birthday: 
actually, everybody's got only one real birth day
Hobbies: 
are taking so much time, I'd rather practice…
Vices: 
Girls, Girls, Girls…
Musical background: 
Music is not in the back and not on the ground,
but at the very top!
Equipment: 
Ampeg SVT 4 Pro, Krankenstein Box
Rickenbacker 4003, Rickenbacker 4003 S (black)
Line6 Wireless, D'Addario NY XL Strings (065-130),  P·EAR·S custom in-ear monitors, Richter Straps, Souls of Rock clothing
Idols in music: 
Cliff Burton, Geezer Butler, John Paul Jones, Jaco Pastorius and Nalle Pahlsson
Idol in life: 
Ozzy!!!
Life philosophy: 
If I can do it tomorrow, why should I care to do it today?
Place you would like to go: 
to a music teacher
What makes you laugh: 
funny jokes
First record you bought: 
Def Leppard – Adrenalize (was a really expensive tape back then!)
All time top 5 albums:       
Miles Davis – Bitches Brew
Metallica – Ride the Lightning
Slayer – South of Heaven
Black Sabbath – Black Sabbath (und alles, was nachher kam)
Therion – Theli
Killing time on tour: 
tasting whisky
Preparation for a show: 
you cannot really prepare yourself for a show…
Worst nightmare on stage:
no crowd
Worst nightmare in general: 
I'd be born without any ears or fingers
Favorite Crystal Ball song: 
Curtain Call, Déjà-VooDoo, Take it all, Anyone can be a hero, Soul Mate
Favorite band/musician: 
Black Sabbath, The Big Four, Therion, Paradise Lost, Marilyn Manson, Rammstein
Favorite book: 
The Count of Monte Cristo
Favorite drink: 
everything that starts with a "W", like whisky, wine, wodka, water…
Favorite food: 
Meat (Loaf)
Favorite animal: 
Horses, but only with fries and a tasty sauce
Favorite movie: 
Se7en, Face Off, Angel Heart, Bridges of Madison County
Favorite TV show: 
ice hockey
Dumbest question you have ever been asked:
May I ask you something?