Tony Castell
About Tony Castell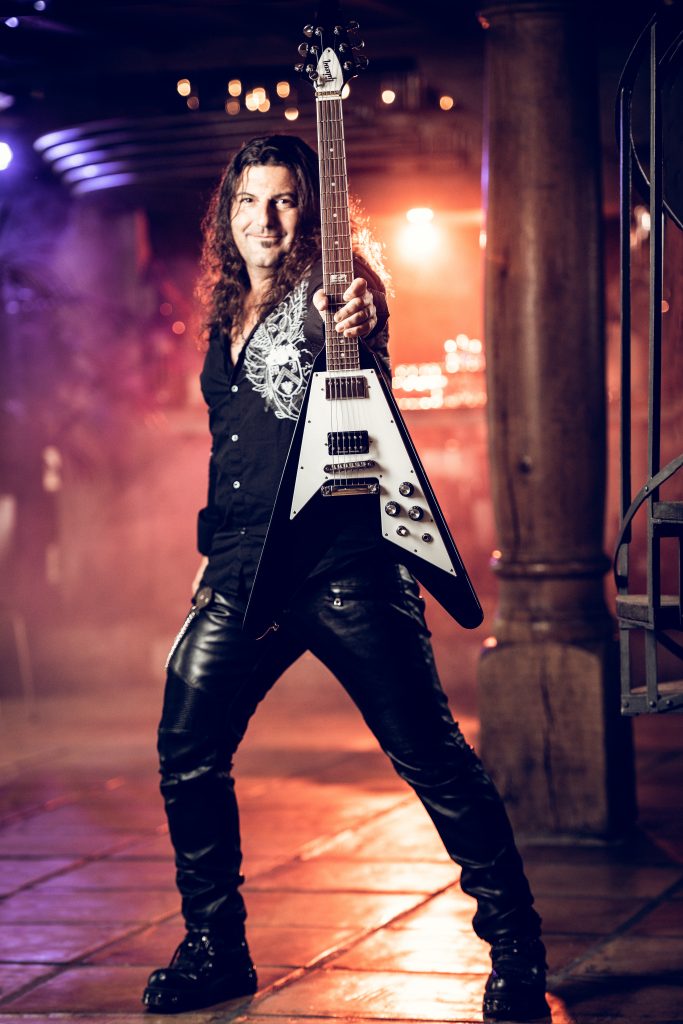 Instrument: 
Guitar, backing vocals
Birthday: 
23th June 19 …
Hobbies: 
Fitness, Football
Vices: 
Good Food
Musical background: 
Aint deal yet, Krokus, Fox
Equipment:
Duesenberg guitars,
Kemper amps, Marshall cabinets,
D'Addario NY XL 010-046, Dunlop picks,  P·EAR·S custom in-ear monitors,
Line6 wireless, Richter Straps, Souls of Rock clothing
Idole in music: 
Led Zeppelin, AC/DC, Pink Floyd, Vivaldi
Idole in life: 
Everyone who did something good in life and for the human race….
Life philosophy: 
Enjoy your life,then your longer dead then alive….
Place you would like to go: 
Maledives … once each year …
What makes you laugh:
about myself …
First record you bought: 
Uriah Heep Fallen Angel
All time top 5 albums: 
AC/DC – Let there be Rock
Pink Floyd – Wish you were here
Deep Purple – live in Japan
Metallica – Black Album
Led Zeppelin – IV
Killing time on tour: 
Fitness and reading some books
Preparation for a show: 
Rehearse the setlist and mental training
Worst nightmare on stage: 
Falling off the stage and no sound
Worst nightmare in general: 
Sickness
Favorite Crystal Ball song: 
Anyone can be a Hero, Pardise
Favorite band/musician: 
David Gilmore, Jack White, Jeff Beck
Favorite book: 
Everything from Hermann Hesse
Favorite drink: 
Salice Salentino red wine
Favorite food: 
Italian and Swiss food
Favorite animal:
My Dogs: Dailo and Chiara
My Cats:Sissy and Zorro
Favorite movie: 
Thrillers
Favorite TV show:
All Series from Navy, 24
Dumbest question you have ever been asked: 
Dumb questions …. dDumb people ….