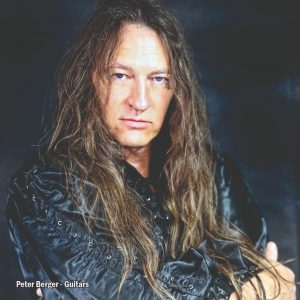 We are very delighted to introduce our new guitarplayer Peter Berger to you. He is an outstanding guitar player and a very cooperative person and therefore a perfect fit for Crystal Ball.
Peter gained years of experience as a guitarist in all these bands:
Fortress, Daydreamer, Appearance of Nothing, Banging Heart, Killer as well as these tribute bands:
Cutest Beast (Judas Priest tribute), KUSS ∞ A Tribute To KISS.
There will be more infos about Peter on our website shortly. We willl keep you posted. The ones who can't wait anymore, just join our online Meet & Greet on Sunday the 20th of December 2020 to meet him online (All info is on our Facebook site).